Our Customers
Empoyers (clients) and Job Seekers (candidates) are the main AItech customers we work with everyday.

Clients
Indeed, JobCareer, and other job board media websites transformed the employee selection process, however, boots on the ground recruiters overall present well vetted candidates. Each candidate goes through our extensive interview process (resume or CV, tough questions based on each resume [our tailored approach] and our Zoom meeting deep-seated feel).

Candidates
Talent Solutions for candidates – variety of employment opportunities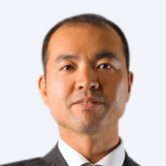 Client's details
It Starts With Our Recruitment Process
AItech recruitment process is highly interactive and focuses on understanding the specific requirements of the open position and the ideal candidate profile for success in the client's business. We begin each project with a needs discussion and assign a dedicated recruiter to handle all preselection and support activities. We also schedule a predetermined candidate interview date, which saves time and money by only interviewing top candidates on one day.
AItech Research's commitment to serving the IT developer community and helping organizations find talented professionals to fill their software engineering and related jobs. Being in the IT industry, it's important to recognize that IT systems, and data are indeed the lifeblood of every organization, and having the right talent in place is crucial to success.
Overall, AItech's commitment to the IT developer community, coupled with its agile, adjustable, and unified approach, makes it a valuable resource for organizations looking for talented professionals to fill their IT needs.
We identify and place talented executives in these roles:
Chief Information Officer (CIO)
Creative Director
Director of Digital Data Design
VP of Information Technology
Information Technology Director
Software Engineers
Senior Software Engineer
VP of Operations
Operations Support Staff

Operations Security

IT Test Engineers

VP Project Manager Office

Senior Project Managers

Project Managers

Portfolio Managers

Other Positions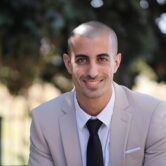 "A Career move could be very disruptive."
Yes, making a career move can be stressful for individuals, and it is important for AItech Research to provide a professional and courteous service throughout the process. This includes acknowledging receipt of the application, respecting candidates' time, understanding their career goals, being transparent about expectations and timelines, providing timely updates on the status of their application, and being an engaged advocate for the candidate.|
For a successful candidate, AItech will work directly with you on onboarding to your new employer. Additionally, it is important for the AItech to respond to phone calls, emails, and text messages, and to provide notification of unsuccessful applications in a timely and respectful manner.